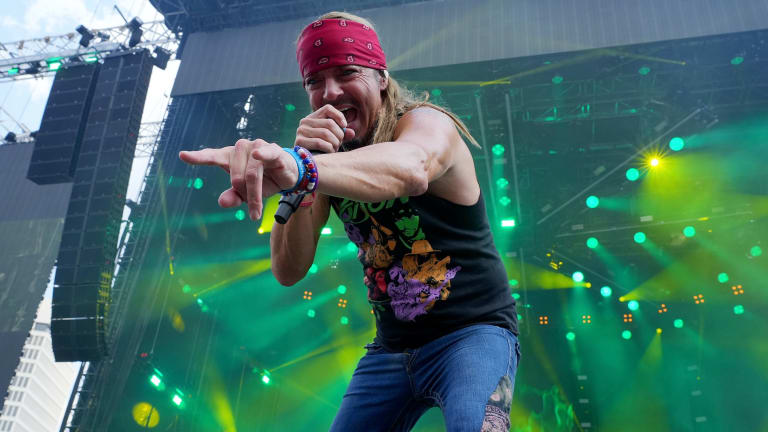 Bret Michaels wants Poison to write a modern-day 'You Shook Me All Night Long'
'A great guitar riff, good lyrics, a hook in the chorus,' he says
Poison are currently killing it on the Stadium Tour with Mötley Crüe, Def Leppard and Joan Jett. But while the band has been active on and off throughout the 21st century, it's been a full 20 years since their more recent album of new material, Hollyweird.
But in a new interview, Bret Michaels says there's hope, at least in his mind, for new material from the L.A.-by-way-of-PA glam-rockers.
But maybe just one song.
"I know I could get outvoted on this," Michaels told AZ Central. "But I said, 'Guys, I beg you. Let's just write a straight-up rock song.' A 'Nothin' But a Good Time.' But modern. 'Talk Dirty to Me.' A great guitar riff, good lyrics, a hook in the chorus. Just something that's fun for us to write. And who knows? Maybe it could be a modern-day 'You Shook Me All Night Long.' "
Michaels went on to state that he and the other members of Poison – Rikki Rockett, Bobby Dall and C.C. DeVille – currently get along great. But he also acknowledged that when things have gone south, they have gone south quick. "When it goes bad, it goes straight to a fistfight," he commented.
Which, he continued, is why he thinks one song is the way to go. 
"You give us a whole album," he joked, "you'll get the best prize fight you've ever seen."