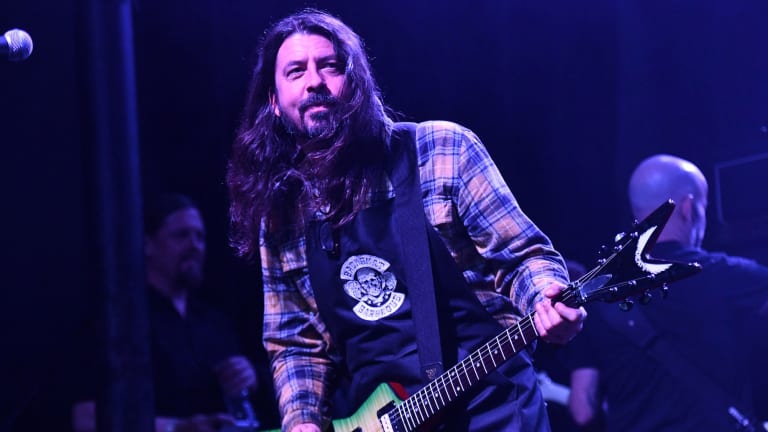 Dave Grohl has recorded an entire album of throwback thrash under the band name Dream Widow
The record is slated for release in conjunction with the Foo Fighters' forthcoming horror-comedy film, 'Studio 666'
We recently checked out the Foo Fighters' thrashy throwback new single, "March of the Insane," which the band recorded under the band name Dream Widow for their forthcoming horror-comedy flick, Studio 666.
As head Foo Dave Grohl previously explained about Dream Widow and Studio 666, "The premise of the movie is that we move into this house, I have writer's block, I'm totally uninspired, I can't come up with anything. And I wind up finding this creepy basement, and I go into the basement and I find this tape by a band from 25 years ago that recorded there. And there's this song that, if recorded and completed, the fucking demon in the house is unleashed, and then all hell breaks loose."
Now Grohl has revealed to Rolling Stone that there's more Dream Widow to come, with an entire album from the faux-thrashers set for release hopefully at the same time as the film later this month.
"It will be the lost album," Grohl says. "It'll be the album they were making before he fucking killed the entire band."
As for when we'll hear the new music, he continues, "I'll get it out for the movie. By February 25th, there will be a Dream Widow record."
As for the influences behind Dream Widow, Grohl reports that growing up as "a fucking Eighties thrash-metal kid" played a major role. "Some of it sounds like Trouble; some of it sounds like Corrosion of Conformity; some of it has a Kyuss vibe," he says