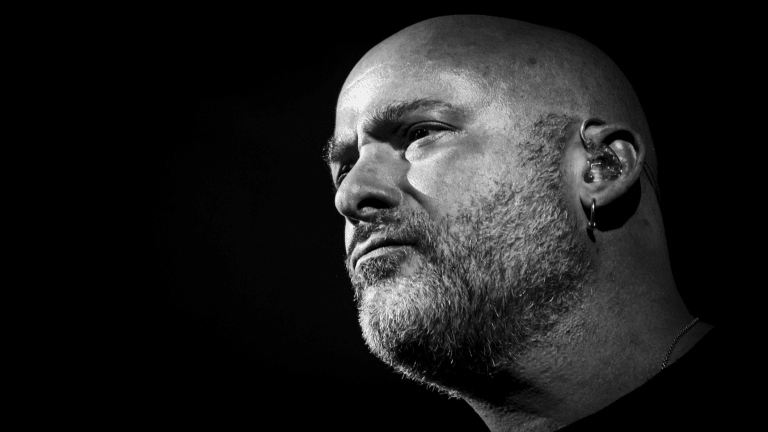 David Draiman opens up about early drug struggles: 'I woke up underneath a car'
'No shirt, no shoes, no wallet, just my jeans, freezing to death,' the Disturbed front man recalled
David Draiman is a platinum-plated "rock star" these days, but as the Disturbed front man outlines in a new in-depth interview with Revolver, his wild and crazy days may have come well before he ever had a hit album or commanded an arena stage.
In fact, they happened during the most restrictive part of his life, when he was enrolled in religious school as the son of conservative Jewish parents.
"I was doing things that I wasn't allowed to do in school," Draiman recalled. "I was dating non-Jewish girls, which is a big problem for a traditional Jewish family. I had gotten involved with a college girl during my freshman or sophomore year, and she had a really nasty drug habit. She was a heroin addict; she got me addicted. She was the one that I wrote 'Inside the Fire' about, off of Indestructible.
"That was some heavy baggage as an adolescent to deal with. Your girlfriend committing suicide, that was a rough patch. Yeah, that stuff haunted me into my thirties, I would say. Still something I kind of carry a little bit of.
"But yeah, in terms of getting away with stuff, I mean, my parents, and my mother in particular, they're still in a state of denial. They don't want to accept the fact that, Oh my god, he did this, he went through this, he had to deal with this. I think that there's some convenient horse blinders on so to speak. But thank God I survived it. I think that's part of the reason why as a professional musician I never really got dragged into the drug scene, per se. Because I had my time during my teens."
As for what eventually got him out of the "drug scene"?
"It kind of came to a head by the time I was 18 years old, and I had a little moment of clarity and woke up underneath a car on New Year's Eve, my 18th year of life," Draiman said. "No shirt, no shoes, no wallet, just my jeans, freezing to death. And I happened to know a buddy of mine that lived a couple blocks away and stumbled to his door and collapsed.
"And my parents were looking for me for a couple days, still in denial after that. I was sick for three months going through withdrawal, coming off of everything. But that was the last time I touched anything heavy. And then for seven years I didn't touch anything at all. I didn't even smoke."
This, however, wasn't the last time Draiman put his parents through the ringer. Later on in the interview he recalled how, once Disturbed had a record deal coming, he decided to shave his head and get the now-iconic double labret piercing below his lip.
As for how his parents reacted?
"[M]y mom cried," he said "They were not happy."
You can read the full article here.