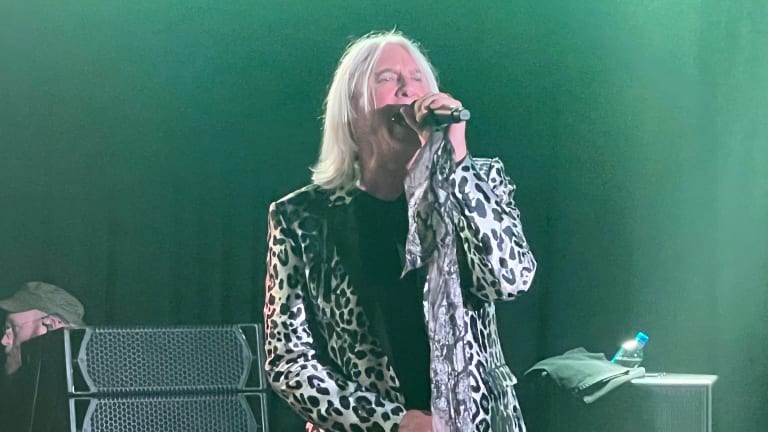 Def Leppard ignites the Whisky A Go-Go
They'll spend the summer headlining stadiums, but tonight they unleashed their magic on a legendary 500 person club
I'm not too proud to admit that I've seen a lot and it takes a lot to impress me - but experiencing Def Leppard at the Whisky A Go-Go was truly special. Tonight they played as part of the SiriusXM Small Stages concert series, and the excitement in one of the worlds most legendary and intimate clubs was palpable.
Let's be clear - Def Leppard are co-headlining a stadium tour with Motley Crue this summer and haven't played a live show in several years. So to make their triumphant return in a West Hollywood, CA club show in front of less than 500 people? It was nothing short of magical.
They sounded great, and they performed like they were one of the biggest bands on the planet. The 14-song set was heavy with the songs we expected - seven from Hysteria, three from Pyromania, two from new album Diamond Star Halos and two from High 'N' Dry.
From opening track "Take What You Want" from new album Diamond Star Halos that was released to the world mid-set, to classics like "Foolin'," "Bringin' On The Heartbreak" and "Photograph," it was a 75-minute lesson in pop-rock perfection.
Not gonna lie, I was dancing around like I was 12 years-old again during "Rock of Ages," and experiencing "Hysteria" and "Pour Some Sugar On Me" in one of the smallest and most historic venues the band has played in their storied career was epic.
Thank you SiriusXM, thank you Whisky A Go-Go and thank you to Def Leppard for one of the greatest club shows I've been blessed enough to be a part of… I can't wait to relive the night in full stadium splendor later this summer!
SETLIST
Take What You Want
Animal
Foolin'
Armageddon It
Kick
Love Bites
Excitable
Rocket
Bringin' On The Heartbreak
Switch 625
Hysteria
Pour Some Sugar On Me
Rock Of Ages
Photograph