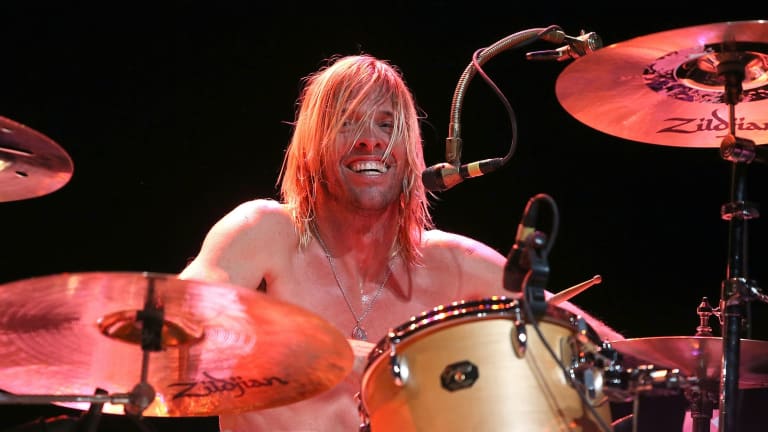 Foo Fighters announce Taylor Hawkins Tribute Concerts
All-star events in London and Los Angeles will see family, friends and musical peers honor the late Foos drummer
The Foo Fighters have announced two all-star tribute concerts to honor drummer Taylor Hawkins, who tragically passed away at age 50 on March 25, just hours before the band was scheduled to perform at Bogota's Picnic Stereo festival.
Since then, Hawkins' band mates have remained largely silent other than releasing a statement on social media. Now, the remaining members – Dave Grohl, Nate Mendel, Chris Shiflett, Pat Smear and Rami Jaffee – are joining with the Hawkins family to, in their words, "celebrate the life, music and love of their husband, father, brother and bandmate."
The Taylor Hawkins Tribute Concerts will also feature additional famous fans and friends playing the songs that the Foo Fighter drummer "fell in love with, and the ones he brought to life."
The all-star events are scheduled for September 3 at London's Wembley Stadium and September 27 at the Kia Forum in Los Angeles. Lineups for each show will be announced shortly. In the meantime, you can sign up here to receive ticketing and other information.