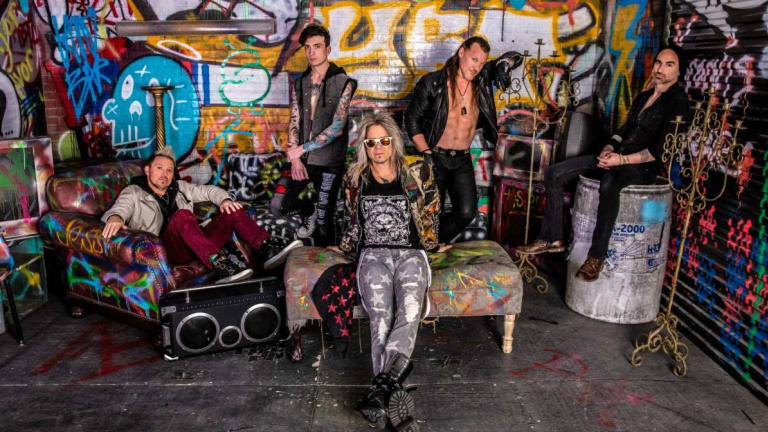 Fozzy unveil 'I Still Burn,' the first single from the band's forthcoming 'Boombox'
Chris Jericho calls the song 'Fozzy's mission statement, our life's work and our destiny'
Fozzy will unleash their new album, Boombox, on May 6, and in advance of the release the Chris Jericho-led band has unveiled the first single from the album, the muscular rocker "I Still Burn."
Says Jericho about the track, " 'I Still Burn' is the story of the dreams, the passion and the fire that lies within all of us to be the absolute best we can be...and to do whatever it takes to achieve the goals that make our dreams come true! The sacrifices, the losses, and the triumphs that we have all experienced make up the lyrical DNA of this song. 'I Still Burn' is Fozzy's mission statement, our life's work and our destiny...and we are so proud to share this message of victory with our Fozzy family!' 
Plus, and maybe most importantly, he point out, "Rich [Ward]'s guitar solo fuckin' rules!"
Adds in Ward himself, "My entire career has been about pushing to the summit of the climb, never satisfied with boiling water with the Sherpas at Base Camp 2. I've been touring and making records for three decades, and I remain as passionate as ever. 'I Still Burn' is the story of the fire that fuels that passion. This is our story!"
You can check out "I Still Burn" above, and preorder Boombox here.