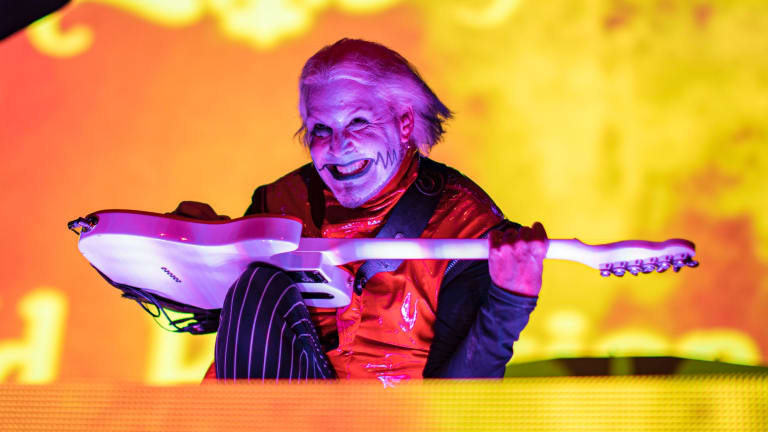 It's official: John 5 will replace Mick Mars for Mötley Crüe's 'The World Tour'
'I'm honored to carry on Mick's legacy,' the former Rob Zombie guitarist says
Yesterday it was reported that after 41 years, Mötley Crüe guitarist Mick Mars was retiring from touring with the band he helped found in 1981 "due to his ongoing painful struggle with Ankylosing Spondylitis (A.S.)... an extremely painful and crippling degenerative disease, which affects the spine."
Now, Mötley Crüe have released an official statement on Mars' retirement, writing in part, "While change is never easy, we accept Mick's decision to retire from the band due to the challenges with his help."
Additionally, the band has confirmed the rumor that former Rob Zombie guitarist John 5 will take Mars' place onstage. puts to rest the rumors "No doubt it will take an outstanding musician to fill Mick's shoes so we are grateful that our good friend, John 5 has agreed to come on board and join us moving forward."
The World Tour kicks off February 18 in Mexico City and wraps July 16 in Glasgow, Scotland. You can get full dates here.
You can Mötley's full statement below.