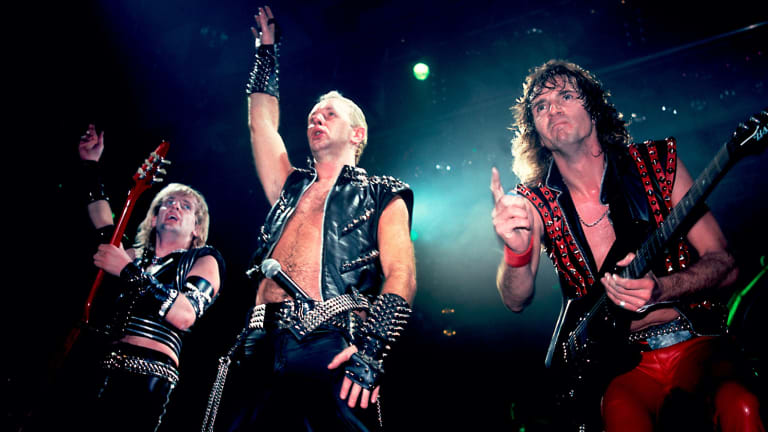 Judas Priest to be inducted into the Rock & Roll Hall of Fame: 'Glory hallelujah,' Rob Halford says
The band will receive the musical excellence award at the 2022 ceremony
They may have been denied in the 2022 fan ballot, but Judas Priest will indeed be inducted into the Rock & Roll Hall of Fame this year. The British metal legends have been announced as the recipient of the award for musical excellence, and will be inducted alongside the 2022 Performers class, which includes Eminem, Dolly Parton, Duran Duran, Lionel Richie, Pat Benatar, Carly Simon and Eurythmics.
The musical excellence award, originally labeled the "sideman" category, is given to artists, musicians, songwriters and producers whose originality and influence creating music have had a dramatic impact on music. Past honorees include the E Street Band and, last year, Randy Rhoads.
Receiving induction will be current Priest members Rob Halford, Ian Hill, Glenn Tipton and Scott Travis, as well as former guitarist K.K. Downing, drummer Les Binks and late drummer Dave Holland.
Halford commented on the honor in an interview with Billboard, saying. "Wow, this is so exciting – at last. At last, you know? And, glory hallelujah, there's another metal band in the hall of fame! That's the blessing we've all been waiting for."
The induction ceremony takes place on Nov. 5 at Microsoft Theater in Los Angeles, and will air a later date on HBO, as well as stream on HBO Max.