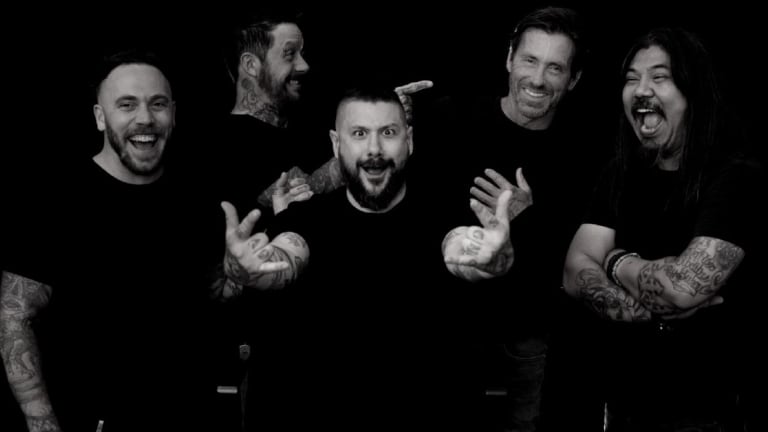 Listen to 'Fall,' the soaring debut single from modern hard rockers Revel at Dusk
New Jersey act comes with plenty of rock pedigree
Formed in New Jersey in 2020, modern hard-rockers Revel at Dusk – John Kosco (lead vocals, guitar and piano), Cameron Rozell (drums), Vince Sia (guitars), Scott Krehling (guitars) and Erik Leonhardt (bass) – have just dropped their debut single, "Fall." And Metal Edge is happy to premier the video today.
You can check it out below.
While Revel at Dusk is new to the scene, hard rock fans may be familiar with Kosco, whose former band, Dropbox, shared stages with Godsmack earlier in the 2000s. Kosco also co-wrote and sang a duet with Erna on the song "Touché," from Godsmack's 2004 EP, The Other Side.
Regarding the new Revel at Dusk track, Kosco says, " 'Fall' seems to be a love song of sorts, according to a dream I had. In the dream a spell was bound by fire. It was specially chosen for our first single, because it felt so much different from the other songs. The orchestrated parts immediately came to mind and needed to be in. We wrote it up until the last second, and upon the approval of [producer] Bob Marlette, who we entrusted to sonically filter it to all of you."
Kosco continues, "I remember Bob saying, 'It is almost fucking there, go back to the bungalow and get that big chorus back to me in the morning.' We came in the next day, sang it a cappella, and he snapped his fingers, pointed at us and said, 'That's what I'm fucking talking about. Let's do it.' "
For more information on Revel at Dusk, head here.