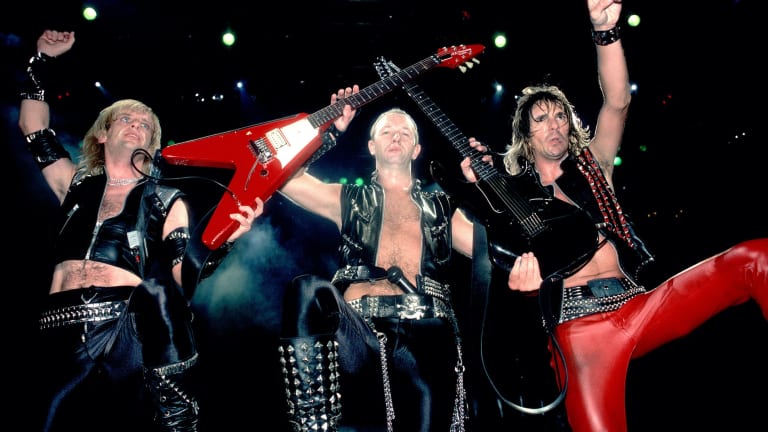 Metal Gods snubbed again: Judas Priest fail to make the Rock & Roll Hall of Fame fan ballot
The British legends came in sixth in the voting
Judas Priest received their third nomination this year for entry into the Rock & Roll Hall of Fame, and they have once again failed to make the final cut. The British metal legends just missed out on being one of the top five vote getters for this year's fan vote, coming in sixth, just behind Dolly Parton, with 365,999.
The top five in the fan vote were as follows:
Duran Duran: 934,880 votes
Eminem: 684,237 votes
Pat Benatar: 631,299 votes
Eurythmics: 442,271 votes
Dolly Parton: 393,796 votes
These five artists will now comprise a "fan ballot," which is considered alongside the other artists who are on the ballot this year.
Said Rock Hall officials in a statement: "Nominee ballots are sent to an international voting body of more than 1,000 artists, historian, and members of the music industry. Factors such as an artist's musical influence on other artists, length and depth of career and the body of work, innovation and superiority in style and technique are taken into consideration."
Call us crazy, but this sounds like a set of parameters that would make Priest (or Iron Maiden, for that matter) a no-brainer, we would think.
Other rockers failing to make the top five include Rage Against the Machine, the New York Dolls and the MC5.
Judas Priest were previously on the ballot in 2018 and 2020, but failed to garner enough votes for induction in both years.
In the meantime, check out our interview with the Metal God himself, Rob Halford, about how he became hell bent for leather, and with former Priest guitarist K.K. Downing about his 11 greatest gig with the band.