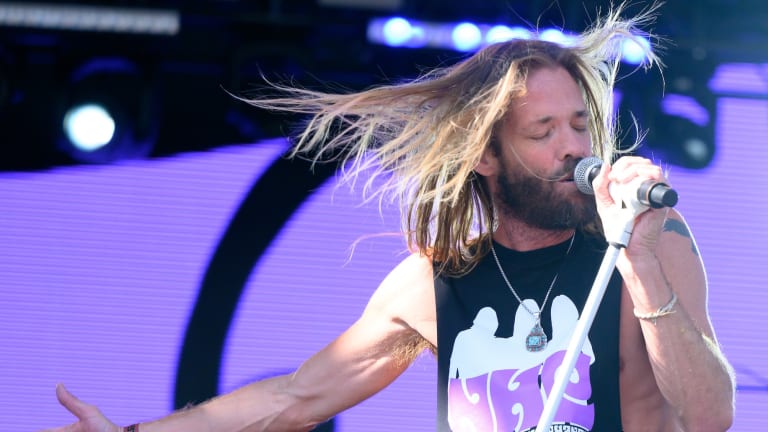 Nikki Sixx, Gene Simmons and many more onboard for the Taylor Hawkins Tribute Concerts
All-star events in London and Los Angeles will also include members of Queen, Red Hot Chili Peppers and Rage Against the Machine, among others
The Foo Fighters recently announced two all-star tribute concerts to honor drummer Taylor Hawkins, who tragically passed away at age 50 on March 25, just hours before the band was scheduled to perform at Bogota's Picnic Stereo festival.
The Taylor Hawkins Tribute Concerts are scheduled for September 3 at London's Wembley Stadium and September 27 at the Kia Forum in Los Angeles, and the first wave of guests have now been confirmed.
On board for the shows are Gene Simmons and Nikki Sixx, as well as members of Rush, Queen, Red Hot Chili Peppers, Rage Against the Machine, Queens of the Stone Age, the Police, the Pretenders, Supergrass and Hawkins' side project Chevy Metal. Also attending are Joan Jett, Wolfgang Van Halen, Miley Cyrus, Liam Gallagher and Mark Ronson, with additional artists for each show to be announced.
The guest artists will be playing the songs that Hawkins loved and created, with and alongside Foo Fighters members Dave Grohl, Nate Mendel, Chris Shiflett, Pat Smear and Rami Jaffee.
The Taylor Hawkins Tribute Concerts will benefit charities in both the U.K. and the U.S. chosen by the Hawkins family. Beneficiaries and further details will be announced shortly.
And to sign up to receive information on updates, timings, ticketing links and on sale dates — go to foofighters.com.