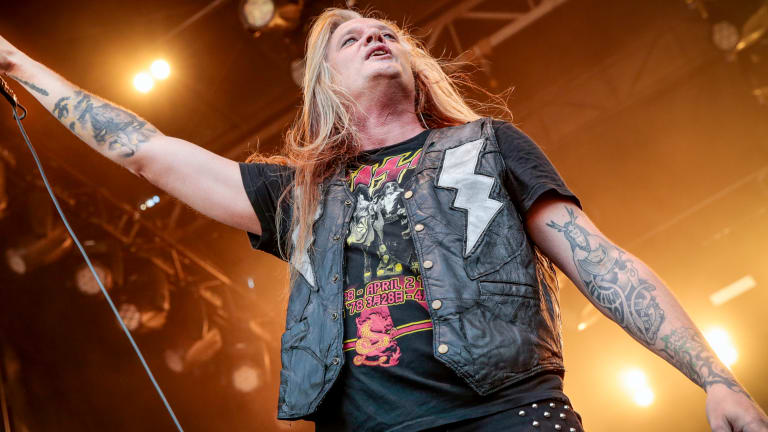 Sebastian Bach on the 3 lesser-known rockers you should be listening to right now
They may not be household names, but according to Baz these bands deliver the rock goods
Sebastian Bach has spent the past 30-plus years cementing his reputation as one of hard rock's wildest and most commanding front men. But more than that, he's also one of the genre's biggest fans. And while he's gone on the record many a time about his love of avowed '70s and '80s legends like Cheap Trick, Van Halen, Metallica and, of course, Kiss, Bach also has a deep affinity for some less celebrated rockers of the era, which he was more than happy to give some love to on Metal Edge. Here are three hard-rockin' acts that he suggests you check out, and we suggest you heed Baz's advice. "Because beyond these," he says with a laugh, "it's maybe slim pickin's." 
Malice
"I love their first album, [1985's] In the Beginning… It's hardly known by anybody, but if you wanna hear where I got some of my vocals on the first Skid Row record, you'll hear it in that.
"And actually, the guy who produced In the Beginning…, it was Michael Wagener, who also produced Skid Row. And I was the person that brought Michael Wagener to the attention of Skid Row. We were sitting in [manager] Doc McGhee's office talking about producers, and Snake [guitarist Dave "Snake" Sabo] wanted Little Steven from Bruce Springsteen's band. I was a fan of Little Steven, but he didn't produce metal records. I was also a fan of Mötley Crüe and I was a fan of Malice. And Michael Wagener worked on Too Fast for Love, and he produced In the Beginning… So I was the guy who said, 'We should get Michael Wagener.' And we contacted him and we got him. And a lot of the vocals on that Skid Row record, that was me singing along to Malice."
EZO
They're from Japan, and their first two albums are awesome. The first one [1987's EZO] was produced by Gene Simmons, and the second one, [1989's] Fire Fire… both of those records are incredible. What do I like about them? The riffs and the songs, for starters. And also that they used to dress in makeup, in a Kabuki kind of style. I'm always a sucker for theatrics, so I liked that.
Max Webster
"They're a Canadian band. Kim Mitchell was the vocalist. They have a huge body of work, like seven or eight albums. And one of them, [1979's] A Million Vacations, is one of the best-sounding records I own. I always play it on my hi-fi audio system. It sounds so good on that – I don't know why, but it just does! They used to play with Rush all the time. There's actually a song called 'Battle Scar,' which is on the record [1980's] Universal Juveniles, and it's a team-up between Rush and Max Webster. So it's Geddy [Lee] singing with Kim Mitchell, and Neil Peart drumming with Kim Mitchell's drummer, and they all play together. I guarantee you this – if anybody of you reading this goes and listens to the song 'Battles Scar,' you will thank me later!"