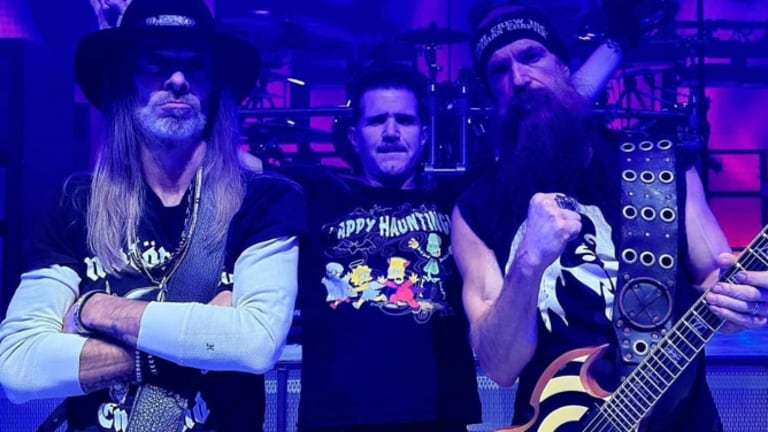 See first photos of Pantera rehearsing for tribute shows
'This is all about the love for Vinnie and Dime, the fans and the music,' Charlie Benante says
Zakk Wylde recently revealed that he has been gearing up for the forthcoming Pantera tribute shows by learning Dimebag Darrell guitar parts the way we all do – watching YouTube videos.
Apparently, he's also been putting his newfound skills into practice at rehearsals with Anthrax drummer Charlie Benante and Pantera members Phil Anselmo and Rex Brown, as newly released photos show.
The foursome are set to play their first show in over 20 years on December 2 at Mexico's Hell & Heaven Metal Fest, and Benante has shared photos of the band from rehearsals in New Orleans.
"2 weeks in NOLA with these boys, it's been a lot of work but how could it not?" Benante wrote in an Instagram post. "So much heart and soul is going into it. This is all about the Love for Vinnie and Dime, the fans and the music that these 4 created."
You can check out the photos below.