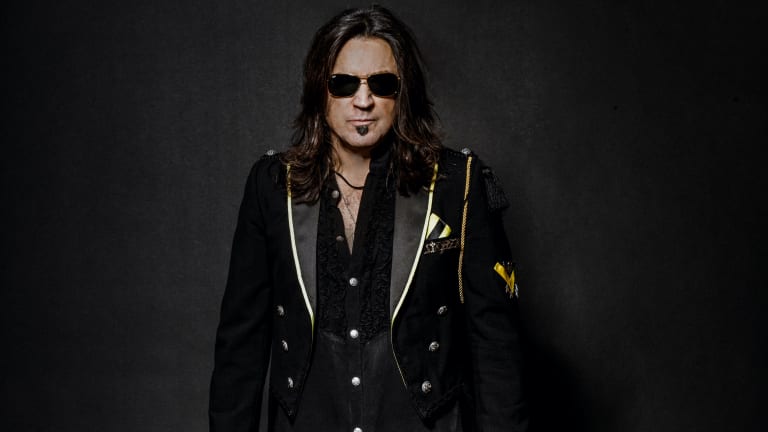 Should Stryper be in the Rock & Roll Hall of Fame? Michael Sweet has some thoughts
'I doubt it will ever happen, at least while I'm alive on earth,' he says
Almost 40 years into their recording career Stryper are arguably at the top of their game both live and on record. But as for whether that's enough to see them one day gain entry into the Rock & Roll Hall of Fame? Front man Michael Sweet isn't holding his breath.
Asked in a new interview with Misplaced Straws whether he thinks his band "has a place" in the Rock Hall, Sweet responded, "Well, it does cross my mind, but whenever it does, it always feels a little self-centered and I don't know, it makes me feel a little off like, 'Man, maybe I shouldn't be thinking that. Egotistical, big-headed, whatever catchphrase you wanna put to that. It makes me feel like, 'Who are we to think that way?' Because there's so many other great bands."
But at the same time, he continued, "there is something to be said for the longevity, there is something to be said for how many albums we put out, and the fact that I really think a lot of people would agree that we're putting out our best lately in recent years. And beating the odds. We're the band many people have laughed at and mocked and said, 'These guys will never do that,' and we've done it, so we've kind of beaten the odds and won many battles. I think for that reason alone, maybe, justifiably so, but I doubt it will ever happen at least while I'm alive on earth."
Even so, Sweet admitted that "it would be amazing to see," he said. "I tell you, if that day ever came, I think you'd have half of the world party about it, half of the world, probably protesting."
You can check out our recent interview with Sweet, where discussed health scares, studio screams and the band's raging new album, The Final Battle, here.