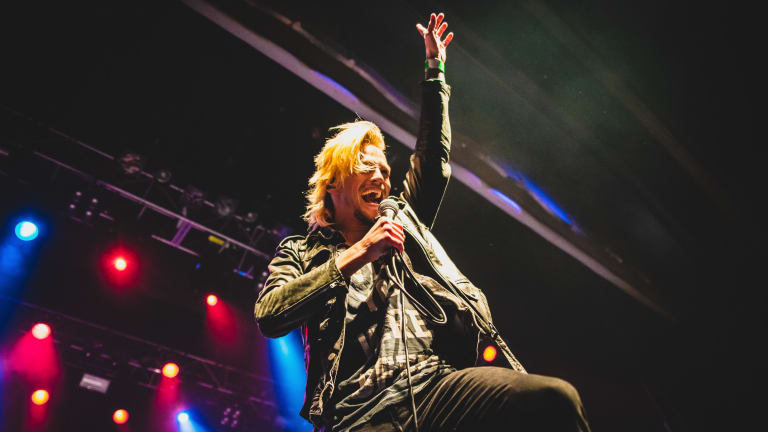 Skid Row splits with ZP Theart, announce new singer
He'll make his debut on the band's upcoming record, 'The Gang's All Here'
Skid Row have revealed that they have parted ways with singer ZP Theart and replaced him with Erik Grönwall, formerly of Swedish rockers H.E.A.T. The new lineup will make its debut on the forthcoming Skid Row record, The Gang's All Here, due October 14 via earMUSIC.
"It's a new era for Skid Row," the band said in a statement. "With a new album, a new single and a world tour, we've added a new voice. Welcome powerhouse vocalist Erik Grönwall, formerly from the band H.E.A.T. from Sweden."
Added Grönwall, "Ladies and gents. I hereby declare the circle of all fucking circles complete. You're looking at the new singer of @officialskidrow #skidrow #erikgronwall."
The "circle" is likely a reference to Grönwall's cover of "18 and Life," which he shared online in August, 2021, and of which he wrote at the time: "This song was basically the starting point of my professional career as an artist. I performed this song during my Swedish Idol audition back in 2009. Twelve years later it's time to give this bad boy a try again."
Grönwall spent roughly a decade with H.E.A.T., appearing on four studio albums, including 2020's H.E.A.T II, before leaving the band that same year.
His first music with Skid Row, the title track from The Gang's All Here, will be released this Friday, March 25. You can hear a clip below.