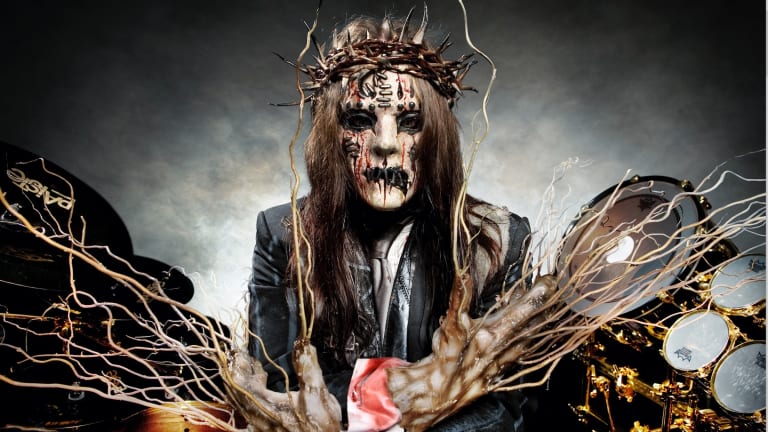 Slipknot drummer Joey Jordison not included in the Grammys' 'In Memorium' tribute
Megaforce Records founder Jon Zazula also overlooked by the Academy
While the Grammys did do right by Foo Fighters drummer Taylor Hawkins in their annual "In Memoriam" segment at this year's awards show, the program also unfortunately overlooked one hard rock/heavy metal musician who passed away in 2021: Slipknot drummer Joey Jordison, who died in his sleep on July 26, 2021, at the age of 46.
The Grammys have received criticism in the past for not properly acknowledging the passing of musicians at the heavier end of the music spectrum during the "In Memoriam" presentation, but the oversight when it comes to Jordison feels particularly egregious, given that the drummer was actually a Grammy winner, taking home the Best Metal Performance statue with Slipknot in 2006 for the song "Before I Forget." Additionally, Slipknot was nominated five other times during Jordison's tenure with the group.
Another disappointing non-mention in the segment was that of metal world heavyweight Jon Zazula, who passed away in February. Along with his late wife, Marsha, Zazula (a. k. a. "Jonny Z") co-founded Megaforce Records in 1982 as a means of releasing music by the then-unknown Metallica. Megaforce went on to issue the band's 1983 debut, Kill 'Em All, as well as the 1984 follow-up, Ride the Lightning. Additionally, Megaforce was responsible for landmark albums from fellow thrash pioneers like Anthrax, Testament and Overkill, as well as hard rockers like Ace Frehley, Skid Row, King's X and Living Colour.
Interestingly, the decision to not include Jordison and Zazula in the televised tribute appears to have been intentional, as both were listed on the official Grammy.com website under the "The Recording Academy Remembers the Music People We've Lost: Grammy In Memoriam" section.