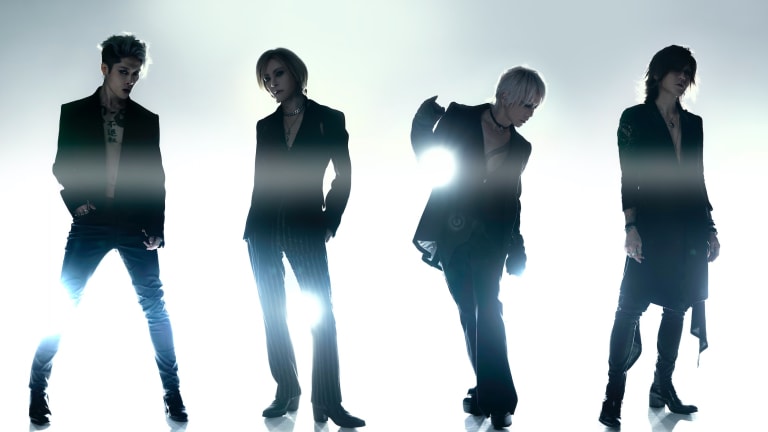 'This is going to be a new standard for rock': Meet supergroup The Last Rockstars
Led by X Japan's Yoshiki, the Japanese foursome are ready to live up to their name
There's major news out of Japan today, as four of the country's biggest names in music united under the banner The Last Rockstars. Led by Yoshiki, founder of the revolutionary metal act X Japan, the supergroup also includes Vamps singer Hyde, "samurai guitarist" Miyavi and Luna Sea/X Japan guitarist and violinist Sugizo.
"When I was 10 or 11 years old – something like that – in junior high, my teachers asked all the students what they wanted to be," Yoshiki told Metal Edge. "So, everybody is saying 'I want to be a doctor, an attorney,' or blah, blah, blah. I said, 'I want to become a rockstar.' They're like, 'Stop joking.' The same thing happened when I was in high school. You had to write what you wanted to be. I said, 'I want to be a rockstar.' So, here we are."
The official announcement went down at a press conference on November 11 at the Grand Hyatt Tokyo, where all four members appeared. Joking that they were like the Avengers, Yoshiki explained the band linking up was "a natural process." They had long been friends who discussed working on a musical project together, but when Covid put everything on lockdown, there were more opportunities to talk online via Zoom.
Regarding the brazenness of the group moniker, Sugizo said it wasn't by happenstance, but for a reason. "We are going to have to live up to this name," he said. "This is going to be a new standard for rock."
Six headlining shows by The Last Rockstars are already on the docket, with the first four set to take place in Tokyo in late January before coming to the States in February. The band will play the Hammerstein Ballroom in New York City February 4 and the Hollywood Palladium in Los Angeles February 10. Both shows go on sale today at 10 a.m. EST.
Though a timetable hasn't been revealed for a full-length album, video snippets for two songs were shown at the press conference, with "The Last Rockstars" written and composed by Yoshiki, while "Psycho Love" was composed by Hyde with Yoshiki handling lyrics. The first two singles are in English but, according to Miyavi, the songs on the forthcoming record will be in English and Japanese. Sugizo noted they would like to release as many songs as possible before the live shows begin.
"It's an attitude and a lifestyle," Miyavi told Metal Edge when asked what the word "rockstar" means to the group. "It's not drinking beer and breaking stuff, it's not that kind of rock music to us. It's always challenging to break new ground and make a new path and just share the excitement with the audience. I think that's the core part of rock music. That's who we are…that's the meaning of rock music to me – to us."
"Of course [it's an] attitude and philosophy, and the most important thing is innovation and evolution," added Sugizo.
True to their name, The Last Rockstars are already proving to be unpredictable and teetering on the edge. The press conference got a late start because the video package wasn't completed yet, and the whole event was almost scrapped at the last minute. But all four are convinced that the project will have staying power.
"We don't want to set an ending or a timing," Yoshiki said. "We want to make sure we start, then look at the future. But the fact that we are here today to announce the formation of our band is a very important day for us."