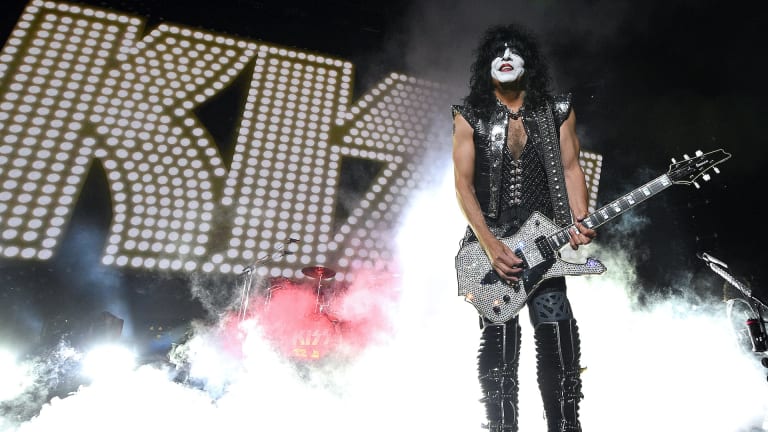 Will Kiss continue without any original members? Paul Stanley weighs in
'When the MVP is no longer playing or retired, the team doesn't call it quits,' the front man says
Kiss are currently out on their End of the Road farewell tour, but as Paul Stanley says in a new interview, the road might go on, well, forever.
"Kiss is like an army or a sports team," Stanley recently told Ultimate Classic Rock. "When the MVP is no longer playing or retired, the team doesn't call it quits. On a battlefield, an army, when they lose soldiers, doesn't wave the white flag. Somebody else picks up the weapon and runs forward. So in one form or another, I believe there will always be a Kiss."
As for how that might happen? He reiterated his belief, stated in past interviews, that Kiss could exist without any original members. "I didn't invent the wheel," Stanley said. "I may have polished it a bit, but what am I, except a combination of all of the people who inspired me? When I added my individuality to it, it became essentially what people know as Paul Stanley. But to believe that I'm the only person who can do that is a bit self-centered and egocentric. Is there somebody else out there who could pick up and wave the flag? Absolutely. I'm not saying there should be a copy of me. I'm not a copy of anybody else. But I'm certainly a combination of many people that inspired me."
In short, he summed up, "We're far from done. I'd like to say that this is the end of the road, but they keep paving more road," Stanley says with a laugh. "The only people that seems to bother are the people who hate us. Quite honestly, they've never mattered and they still don't. The people who want to see us are thrilled. The people who wish we'd go away are going to have to wait. And in one form or another, we're never gonna go."