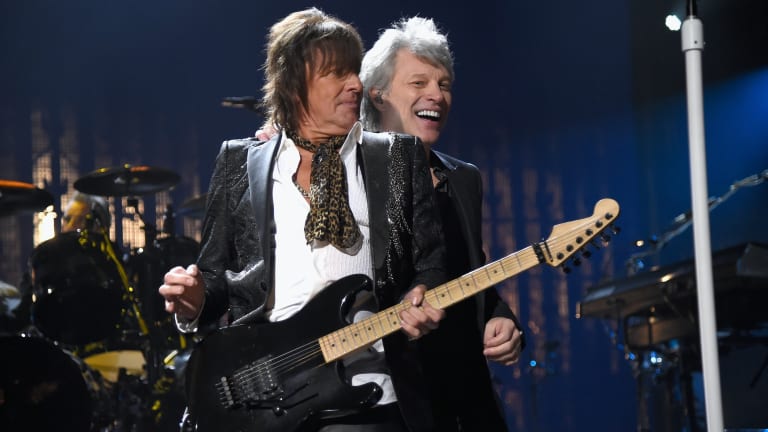 Will Richie Sambora reunite with Bon Jovi in 2023?
The guitarist hints at a possible onstage union for a U.K. festival date
Richie Sambora has hinted that he's open to a reunion with Bon Jovi, and that it could happen at a major U.K. festival in 2023.
On November 7, Sambora attended The Music Industry Trust Awards in London, where he was asked by Metro about the chances he would join his former band mates onstage if they nabbed a headlining spot on the Pyramid Stage at next summer's Glastonbury Festival.
"It's a possibility," Sambora said, with Metro reporting he had a "cheeky smile" on his face. "We're talking a bit."
If it were to happen, the appearance would signal Sambora's second stint at Glastonbury. Eight years ago, he joined country legend and Rock & Roll Hall of Fame inductee Dolly Parton onstage for her cover of Bon Jovi's "Lay Your Hands on Me."
'It was the first time I played Glastonbury but just playing with her was just tremendous," Sambora said. "She's a friend through other friends and she covered one of my songs."