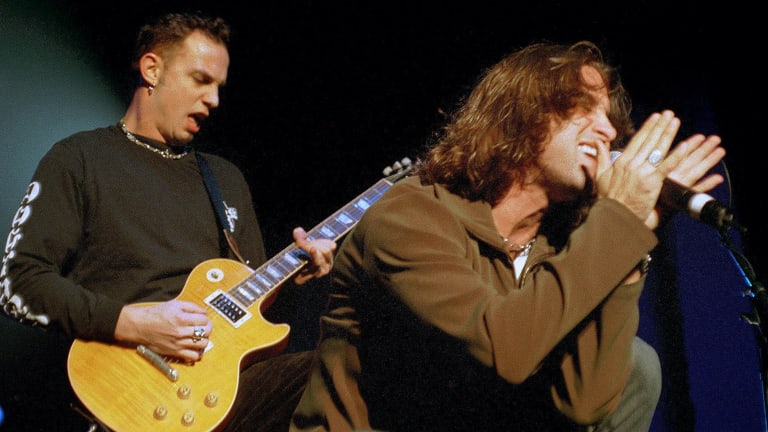 Will they take you 'Higher'? Mark Tremonti says a Creed reunion is still a possibility
The 'stars have to align,' the guitarist says
We're all for a good '90s-era rock reunion, and it looks like there could – one day – at least – be another big one to add to the pile. In a recent interview with Ghost Cult, Mark Tremonti addressed the idea of another go-'round for Creed, saying it's not out of the question, but rather comes down more to scheduling issues.


Tremonti, of course, currently has his hands full with a myriad of projects, most notably Alter Bridge, which also includes Creed bassist Brian Marshall and drummer Scott Phillips. Creed singer Scott Stapp, meanwhile, has his own solo career to contend with.
Regarding a Creed reunion, Tremonti said (via Metal Injection): "You never know. It's just one of those things where whenever it comes up, either our camp or Scott has something going on at the moment. So our stars have to align. In fact, right now if a promoter said, 'Hey, we wanna do a huge Creed tour,' I'd have to bypass all the stuff we're working on at the moment. So we just have to wait till the time is right."
Until that time comes, check out our recent interview with Tremonti, where he reveals his '80s rock love by naming his eight favorite hard rock and metal bands of the decade.