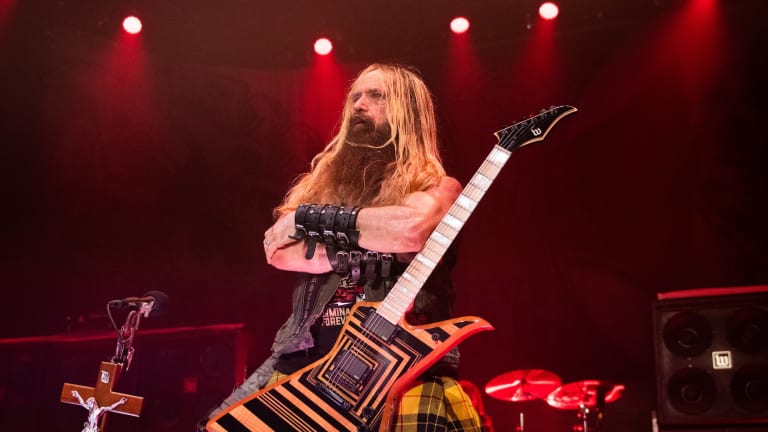 Zakk Wylde has been learning Pantera riffs on YouTube
The guitarist also reveals some of the songs the band will perform on upcoming Pantera tribute tour
As we all get ready to witness the upcoming 2023 Pantera tribute shows, Zakk Wylde has revealed that he has been doing some intense readying of his own.
The guitarist, who along with Anthrax drummer Charlie Benante will be joining Pantera members Phil Anselmo and Rex Brown on the jaunt, has apparently been woodshedding for the gig by learning Dimebag Darrell guitar parts the way we all do – by watching YouTube videos.
In a recent interview with guitarist, builder and YouTuber Ola Englund Wylde discussed some of the songs the reformed band will be bringing to the stage – including "Walk," "Cowboys from Hell," "A New Level," "Becoming" and "Goddamn Electric," as well as how he's going about learning his parts.
"To me, it's just like learning Randy's [Rhoads] stuff [to play with Ozzy Osbourne], whether we're doing 'Mr. Crowley' or 'I Don't Know' or anything," Wylde said of learning the parts, as transcribed by Blabbermouth. "To me, it's fun.
"But whether we're playing 'Goddamn Electric,' that solo's beyond … I mean, all the solos are blazing; they're all awesome. It's gonna be fun when you're playing 'Walk,' and stuff like that, or 'Cowboys From Hell' or anything like that. Some of the other ones that we've got on there, like… I mean, 'A New Level' and stuff like that — those are all cool.
"I think I may have gone on your web site, just to see 'Becoming,' watching you play. Any of these things that I got stumped on, I was, like, 'What the hell was that?' I would just go, 'How to play…' and I'd go on to YouTube and just see all these other amazing players playing the stuff.
"For me, that's the whole thing, too – playing it with the record is one thing, but then you take the record away and it's, like, 'All right. Play it for me.' It's a guideline. It's like cover by numbers; you know where you're going. Or taking the GPS off your car. It's, like, 'All right, do you remember how to get back down to Hollywood?' You're, like, 'Zakk, I have no idea. I was following the GPS the whole time.' "